Do Seamless Gutters Add Value to Your Home?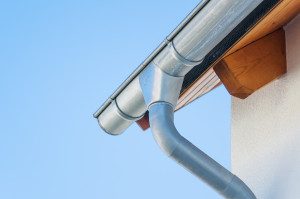 The rain gutters offered by ABC Seamless of Albuquerque homeowners are one of the greatest investments you can make for your home. Our seamless gutters present you with the best protection against the rare moments of heavy rainfall experienced throughout the Southwest. Our durable, seamless gutters are accurately measured, cut, and manufactured on-site to ensure a seamless fit, and they are approximately 30 percent wider than traditional gutter systems, allowing them to effectively handle more rainfall and redirect it away from your home's foundation. Furthermore, we offer a diverse assortment of additional gutter products, ranging from downspouts to gutter guards that are available in matching colors, so you can be sure that your home will be both aesthetically pleasing and well-protected from the elements with our gutters installed.
At ABC Seamless of Albuquerque, our rain gutters are available in a large variety of options such as copper, steel, or aluminum to ensure that you will be able to find the right product for your home. Furthermore, when purchasing our rain gutters you will notice that there are several unique advantages as compared to products from other companies. These benefits include:
Minimal maintenance requirements, as no painting is ever required with our gutters
The option to choose between our 5-inch or 6-inch seamless gutters and downspouts, allowing you to select the size that is best suited for the amount of water flowing off your roof
If you're still unsure as to whether or not seamless gutters will add value to your home, contact the experts at ABC Seamless of Albuquerque today. Alternatively, feel free to stop by our showroom to see all of our products in person.