Professional Gutter Contractors Serving Homeowners in Placitas, NM & all Surrounding Areas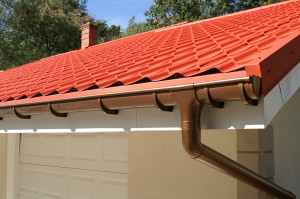 Are you searching for gutter contractors to service your home in Placitas, New Mexico, or another surrounding area? If so, there are several things you need to keep in mind. There are many gutter companies in the area that install traditional pre-cut gutters that will leave you in more of a mess than you were before. That is why it is so important to find a company that only installs seamless steel gutters. A seamless gutter system will never leak, crack, or break because of its unique method of on-site fabrication that ensures it is an accurate fit to your home.
By selecting gutter contractors that install ABC Seamless style gutters for homeowners in Placitas, NM, and the surrounding areas, you will be able to select from a wide variety of materials, including:
Thankfully, ABC Seamless of Albuquerque is in the area and are the leading gutter contractors in the region. Our team of experts will professionally install a new gutter system at your home and will pair it with an impressive gutter cover system. With the addition of a gutter cover, you will never need to worry about the possibility of blockages that are typically caused by built up leaves, seeds, or other debris.
For more information about why we stand out from the rest of the gutter contractors serving Placitas, NM, and the surrounding areas, contact ABC Seamless of Albuquerque today. When you do, make sure to ask about our impressive financing options available to all qualifying homeowners.