A Trustworthy Gutter Installation Company Available to Homeowners in Albuquerque, NM & Surrounding Areas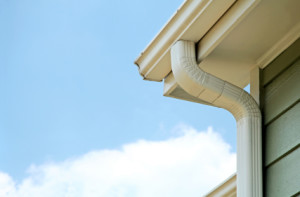 If you're looking for a gutter installation company that will professionally install the best seamless gutters available to homeowners in Albuquerque, New Mexico, and the surrounding areas, there are a few things you need to consider before selecting a company. First, choose a company that offers seamless steel gutters. Steel gutters are the best choice because they are of a stronger build than the other materials used for guttering. Seamless steel will minimize the chance for leaks to develop because the location where these breaks usually occur is where precut gutters are seamed together.
Homeowners in Albuquerque, NM, may require a variety of other products to ensure that their gutters remain protected against any severe weather. That is why the gutter installation company you select for your home should also offer:
Custom parapet caps
Rain barrels
Impressive gutter covers
And more
ABC Seamless of Albuquerque has proudly served the area since our founding in 1989, and we specialize in custom fabricating seamless steel siding and guttering. In addition to seamless gutters, we can also provide your home with a wide variety of additional home improvement upgrades, such as siding, soffit and fascia, and patio covers.
For more information about why we are the best gutter installation company available to residents of Albuquerque, NM, and the surrounding areas, contact ABC Seamless of Albuquerque today. When you do, make sure to ask about our impressive financing options available to qualifying homeowners.