Top-Tier Gutter Installation Company Serving Residents of Santa Fe, NM & All Surrounding Areas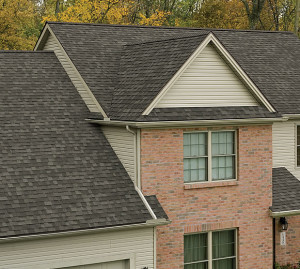 For a gutter installation company that will exceed your expectations at your home in Santa Fe, New Mexico, or a surrounding area, turn to the experts at ABC Seamless of Albuquerque. We have been one of the area's leading home improvement companies since our founding in 1989. Our team of experts will help to protect your home from any moisture damage that could occur from overflowing or leaking gutters. This is done by using a seamless gutter instead of a traditional pre-cut gutter to prevent debris from getting caught in the seams.
By selecting ABC Seamless of Albuquerque as your gutter installation company for your home in Santa Fe, NM, or a surrounding area, you will be able to select from a variety of materials to perfectly match your existing exterior, including:
Additionally, while our seamless gutters will leave your home much more protected than it was before, the best way to feel safe from moisture damage is by pairing our gutters with an effective gutter cover system. Once installed, you will no longer need to worry about the possibility of blockages from debris that could lead to serious home damage if left alone.
For more information about why we are the best gutter installation company available to homeowners in Santa Fe, NM, and all surrounding areas, contact ABC Seamless of Albuquerque today. Alternatively, feel free to stop by our showroom to see all of our products in person before making a selection.