Selecting New House Siding for Your Home in Tijeras, NM, or a Surrounding Area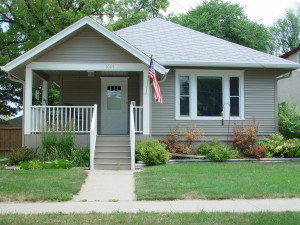 When it's time to upgrade siding on your house in Tijeras, New Mexico, or the surrounding areas, it can be hard to determine which materials will work for you. One of the things you want to look for is the durability of the siding you choose. Selecting seamless steel siding from ABC Seamless is one of the safest choices you can make for your house because it is made from 28-gauge, hot-dipped, G-90 galvanized steel. This material is stronger than most other cladding materials available in the industry.
If you select seamless steel house siding for your home in Tijeras, NM, or a surrounding area, you will receive a siding system that is highly resistant to:
Hail
Fire
Strong Winds
Impacts
And more
Thankfully, ABC Seamless of Albuquerque offers highly durable steel house siding that offers all of these features and more. We have been in business since 1989 and have proudly helped countless homeowners by installing the most rugged and beautiful seamless steel siding at their residence. Not only is our siding highly durable but it is also among the most aesthetically appealing choice you can make for your home. You will be able to select from our regular horizontal, log, board and batten, or colonial Luxembourg styles of cladding. And, we offer a wide variety of colors to perfectly match your preferences.
For more information about the house siding available to homeowners in Tijeras, NM, and the surrounding communities, contact ABC Seamless of Albuquerque today. Or, feel free to stop by our conveniently located showroom to see all of our products in person.