House Siding for Homeowners in Tijeras, NM & All Surrounding Areas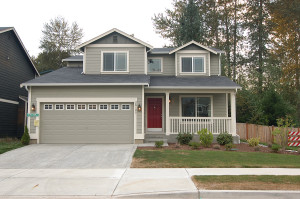 There are many reasons to replace your house siding, including missing panels, fading colors, and damage from mold or mildew. Luckily, for residents of Tijeras, New Mexico, and all surrounding areas who need new siding, the professionals at ABC Seamless of Albuquerque are here to help.
When you purchase your new house siding from ABC Seamless of Albuquerque, you can expect a seamless product with no ugly splices. In order to obtain this precise, seamless fit with no gaps or cracks that can allow for rodents, moisture, or bugs to make their way into your residence, ABC Seamless of Albuquerque measures and cuts your new siding on-site to fit the exact dimensions of your home. Furthermore, all of our siding options are manufactured from G-90 hot-dipped galvanized steel and are practically maintenance free, thanks to the Kynar 500® finish that means you will never have to worry about painting again.
ABC Seamless of Albuquerque also offers a variety of house siding styles for homeowners, including:
Seamless horizontal siding – our signature style of siding made from our beautiful seam-free steel, available in a wide variety of colors, finishes, and textures
Log siding – an extremely popular siding option, especially for those who live in the mountainous regions of the Tijeras, NM, area
Board and batten – an aesthetically pleasing option that alternates between wide boards and narrow strips
Upon initial contact, ABC Seamless of Albuquerque will arrange a free, no-pressure, in-home visit to discuss your house siding needs, or you can come to our beautiful showroom and see all of our products in person. When it's time to install your new house siding, ABC Seamless of Albuquerque will not use any subcontractors. This guarantees that you are receiving the best quality and craftsmanship from our talented technicians, many of whom have 10 to 15 years of experience in the industry.
For more information about our house siding options available to homeowners in Tijeras, NM, and surrounding communities, contact ABC Seamless of Albuquerque today. Make sure to ask about our convenient financing options available to qualified buyers.