Our Team
Meet Graham and Ashly
Graham and Ashly Johnson are the owners of ABC Seamless.  They purchased the company from Jack Keohane and his family in 2020.  Graham is a native of Winnipeg, Canada while Ashly is a native of Chicago.  Graham attended UCLA for his undergraduate degree and obtained an MBA from a very small school in Minnesota very few people have heard of.  Ashly graduated from Metropolitan State University in Denver, Colorado.  Graham and Ashly met working together at a hospital in Denver, Colorado.  They have been married for seventeen years.  They have two boys who are extremely active in sports and school. The Johnson family loves to hike, camp, travel, cook, play soccer and hockey, and spend time as a family.  Their favorite travel destination is anywhere they can be together as a family.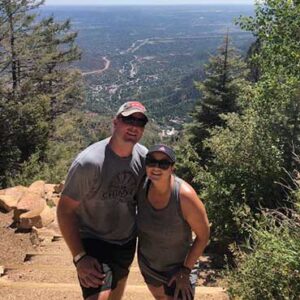 Meet Dave
Dave is a native of Albuquerque, he loves it here.  Before starting his career with ABC Seamless in 1998 Dave was a high school teacher.  Dave is married to the love of his life and has three boys with her.  Dave and his wife are lucky enough to have four grandkids.  Dave's passion is focused on two things when he is not at work.  1) His family 2) Baseball.  Every year, for as long as anyone can remember he travels to Arizona for spring training with his boys.  Dave also loves going to Isotopes games and attends any chance he gets.  During the evenings you can find Dave volunteering to coach high school baseball or umpiring a game or two.
With Dave's 20+ years of experience, he is amazing at finding creative solutions for customers.  He is impressive to work with and has an amazing reputation in our industry.  Fun fact about Dave, he enjoys classic rock, in the 90's he had long hair, down below his waste.
Meet Gabby
Gabby was born and raised in beautiful Albuquerque, NM. She went to Fort Lewis College in Durango, Co and spent some time out in Portland, Oregon. Gabby got her degree in Sports Business with a minor in Coaching. Her favorite activities involve hiking, camping, traveling with great people and hanging out with her two Australian Shepards every evening on the patio.
Meet Manny
Manny is married with two children and three dogs.  He loves to go camping and fishing.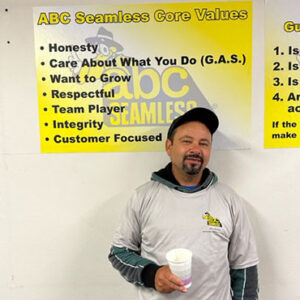 Meet Timothy
Tim enjoys watching all sports and chilling with his family! He's also a very skilled basketball player.
Meet Rigo
Rigo enjoys camping, fishing, and traveling with his family. He is married with five children, three grandkids and two dogs.
Meet Jose
Jose enjoys volunteering with his church and spending time with his family! Jose is married and together have a baby girl, who's the light of his life. He and his family reside in Los Lunas.
Meet Jesse
Jesse is married with two children and loves to ride his motorcycle.
Meet Tina
Tina was born and raised in Albuquerque.  She has the most incredible daughter and 2 grandkids.  Tina's favorite thing to do when not at work is to be with her friends at the lake and takes at least 1 family trip a year with her daughter and grandkids!  Long weekends or weeklong vacations, she loves to travel.
Meet Zach
Zach enjoys camping, hiking, and exploring the outdoors with his son and dog!