Beautiful Patio Cover Options Available to Residents of Grants, NM & Surrounding Areas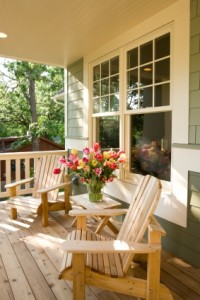 Having a patio cover installed on your home in Grants, New Mexico, or a surrounding area, will grant you a shaded retreat to allow you to enjoy your backyard like never before. At ABC Seamless of Albuquerque, we offer patio covers that will enhance your home's aesthetic appeal and increase the shading in your backyard. Plus, our covers are made to be easily converted to a room enclosure or sunroom should your needs ever change.
When you select ABC Seamless of Albuquerque for your patio cover project at your home in Grants, NM, or a surrounding area, you will be able to experience several additional benefits you won't find anywhere else, including:
Durability – The covers we offer are made with a 4-inch thick insulated aluminum that will create a stronger material than wood. This insulation also allows for it to block on the sun's heat better than any other cover on the market.
Quick turnaround time – Our patio covers can be installed in less than one day so you can enjoy your new backyard space as soon as possible
Low-maintenance requirements – Our covers are made with a baked-on enamel that will allow them to hold paint up to three time as long as traditional patio covers
Additionally, patio cover products are not the only home improvement upgrades that we offer to homeowners in the area. We are also able to offer a wide range of siding, gutters, soffit/fascia, and more.
For more information about the impressive patio cover selection that we offer to homeowners in Grants, NM, and the surrounding areas, contact ABC Seamless of Albuquerque today. When you do, make sure to ask about our financing options available to all qualifying homeowners.