Professional Siding Contractor Serving Residents of Los Lunas, NM & Surrounding Communities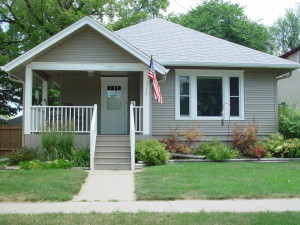 If you are looking for a siding contractor for your home in Los Lunas, New Mexico, or a surrounding area, turn to the experts at ABC Seamless of Albuquerque. We have been in business since 1989 and have proudly served our customers with professional installations and exceptional products.
What's more, at ABC Seamless of Albuquerque our high quality cladding materials offer many more benefits than is commonly found with traditional siding. As your siding contractor for your home in Los Lunas, NM, or a surrounding area, you will be able to take advantage of:
Custom fabrication – We fabricate all of our cladding materials on-site at your home to ensure an exact fit that stretches flawlessly from side to side of your home.
Low maintenance – The seamless siding we offer never requires painting so you will never have to worry about performing vigorous maintenance again.
Wide selection of styles and colors – ABC Seamless offers regular, colonial, log, and colonial Luxembourg siding in a large selection of colors to perfectly match the aesthetic of your home.
And more
Additionally, if you choose to select us as your siding contractor you will benefit from an outstanding lifetime warranty available on all of the products that we offer. This will allow you to rest easy knowing that your investment will be protected for years to come.
For more information about why we are the best siding contractor available to residents of Los Lunas, NM, and the surrounding areas, contact ABC Seamless of Albuquerque today. Make sure to ask about our financing options available to all homeowners who qualify.