Reliable Siding Contractors for Your Home in Bernalillo, NM, or a Surrounding Area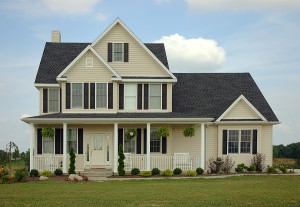 Are you struggling to determine which siding contractors will provide you with a professional installation at your home in Bernalillo, New Mexico, or a surrounding area? If so, turn to the professionals at ABC Seamless of Albuquerque. We have proudly served the area since 1989 and in that time we have built a reputation for being a trustworthy and experienced siding company. We only utilize our signature brand of ABC Seamless siding that is designed to provide your home with a flawless look and the durability to withstand everything Mother Nature has to offer.
Durable Seamless Siding for Your Home
All of the siding we install is custom-fabricated on-site at your home in Bernalillo, NM, or a surrounding area, to ensure that it is a perfect fit from side-to-side of your house. Our signature ABC Seamless siding will provide you with numerous benefits over traditional cladding that is found on the market, including:
The strength to withstand impacts from wind-blown debris, hail, and other flying objects thanks to the fabrication from heavy-gauge, G-90 galvanized steel. This material is thicker and stronger than any other siding in the industry.
Enhanced aesthetic appeal due to the custom-manufacturing process we utilize. Without the unsightly seams found on traditional siding your cladding will stretch flawlessly from side-to-side of your home
Increased energy efficiency because our siding is backed with premium insulation, making it easier to maintain a stable temperature year round.
And more
To learn more about what makes us stand out as the leading siding contractors in Bernalillo, NM, and the surrounding areas, contact ABC Seamless of Albuquerque today. When you do, make sure to ask about the convenient financing options available to all qualifying homeowners.