What is the Best Kind of Gutter?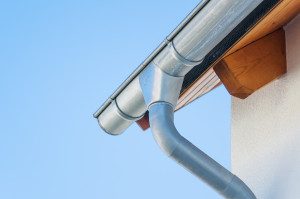 If you're trying to determine what type of gutter is the right choice for your home, you're likely overwhelmed with the numerous options available throughout the industry. It's important to select a gutter style that will provide a durable and aesthetically appealing solution for your home. Thankfully, homeowners in Albuquerque, New Mexico, and the surrounding areas can turn to the professionals at ABC Seamless of Albuquerque for seamless gutters that are precisely measured, cut, and manufactured on-site at your home for a seamless fit.
At ABC Seamless of Albuquerque, we offer seamless gutters in a wide array of options, so you will be able to find the perfect gutters to complement your home, regardless of its roofline. When choosing our gutters, you'll find:
You'll be able to select from attractive copper, aluminum, or steel gutter construction
Our seamless rain gutters will blend in with your home's soffit and fascia systems
Your choice of either a 5-inch or 6-inch seamless gutter design
Maintenance-free gutters that require no painting
In addition, we've been in business since 1989 so we understand the requirements of the unique New Mexico architecture. For Albuquerque, NM, homes with flat roofs, we know that proper water drainage is important to prevent moisture damage to valuable stucco, which is why, in addition to rain gutters, we also offer custom-made parapet caps available in a wide array of colors to protect your stucco from standing water.
Let's Get Started!
For more information about why seamless gutters are the best choice for your home in Albuquerque, NM, or a surrounding area, look no further than the professionals at ABC Seamless of Albuquerque. Feel free to stop by our showroom or schedule a complimentary at-home consultation.