Top-Tier Gutter Company Available to Residents of Albuquerque, NM & Surrounding Areas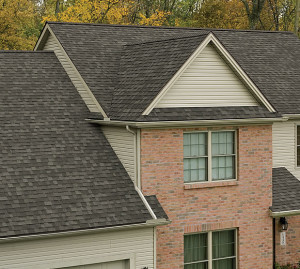 Searching for a gutter company for your home in Albuquerque, New Mexico, or a surrounding area, may seem like a difficult task. However, as long as you know what to look for in a reliable company, the choice should be a relatively easy one. The first thing to look for is the method of fabrication utilized for the gutters you are interested in purchasing. In today's industry, seamless gutters are the most reliable type of gutter available and if they are fabricated on-site you will be left with a perfect fit from side-to-side of your home. These seamless gutters will ensure that no leaks, cracks, or breaks form, and they will help ensure that rainfall will be able to flow freely throughout your gutter system and away from your home.
Additionally, homeowners in Albuquerque, NM, and the surrounding areas, are going to want to ensure that the gutter company they select is able to offer a wide variety of styles that will perfectly fix their home. Some popular styles include:
Thankfully, ABC Seamless of Albuquerque is in the area and has been regarded as the leading gutter company since our founding in 1989. We stand by the work our installers perform so much that we offer an outstanding labor guarantee for up to 10 years in addition to lifetime transferrable warranties on the gutters themselves.
For more information about why we are the best gutter installation company in Albuquerque, NM, and the surrounding areas, contact ABC Seamless of Albuquerque today. When you do, make sure to ask about our impressive financing options available to all qualifying homeowners.