Professional Gutter Contractor Serving Homeowners in Albuquerque, NM & Surrounding Communities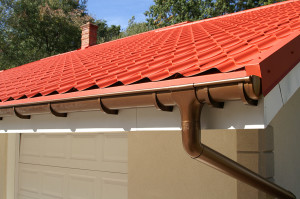 When searching for a gutter contractor to perform an installation at your home in Albuquerque, New Mexico, or a surrounding area, make sure to choose one that is able to offer gutters that are designed to be low maintenance, durable, and visually appealing. One of the most important things to consider when selecting the gutter contractor for your project at your home in Albuquerque, NM, or a surrounding community, is that they are able to offer seamless steel gutters. Utilizing a steel gutter system is especially beneficial because it will provide you with:
Custom styles and colors – Our gutter systems will effectively complement your home's existing exterior with your choice of copper, steel, or aluminum construction
Durability – Our gutters are maintenance-free and are strong enough to withstand all weather elements
Enhanced water flow – With the 5-inch or 6-inch seamless gutters that we offer you will be able to rest assured that rainfall will be channeled away from your home
And more
Thankfully, ABC Seamless of Albuquerque is in the area and has built a reputation as the leading gutter contractor and home remodeling expert. We offer traditional K-style rain gutters that are 30 percent wider and will allow for more rainfall to flow freely throughout your gutter system.
For more information about why we stand out as the leading gutter contractor in Albuquerque, NM, and all surrounding areas, contact ABC Seamless of Albuquerque today. Or, stop in at our conveniently located showroom Monday through Friday to see all of our products in person.