Gutter Guards Available for Homeowners in Santa Fe, NM & All Surrounding Areas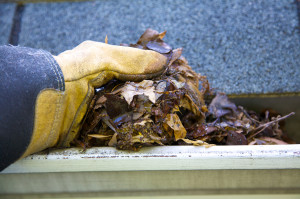 For the most durable gutter guards in Santa Fe, New Mexico, or another surrounding area, turn to ABC Seamless of Albuquerque. In business since 1989, we have expertly assisted countless homeowners in the area with the installation of seamless gutters, as well as protecting them with durable gutter covers.
Furthermore, uncovered gutters are a common place for animals to build nests that will eventually lead to blockages. Once these blockages get out of control moisture will eventually leak into your home. Our gutter guards will ensure that the following items are kept out of your gutter system at your Santa Fe, NM, home:
Twigs
Seed pods
Pine needles
Tree nuts
Leaves
And more
Additionally, because the gutter guards we offer are made with seamless steel mesh they are able to easily filter water though them so there is no need to worry about water pooling on or near your roof. And, if they are paired with one of our top-notch gutter systems, you will also experience the convenience of a seamless gutter system. Our gutters, which are 30 percent wider than the industry average, are able to easily move rainfall away from your home at an unparalleled rate.
To learn more about the effective gutter guards available to homeowners from that we can offer to homeowners in Santa Fe, NM, or another surrounding area, contact ABC Seamless of Albuquerque today. Or, feel free to stop by our large showroom to see all of our products in person.