Durable Gutter Guards Available for Your Home in Tijeras, NM, or a Surrounding Area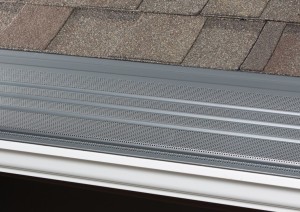 The installation of gutter guards in addition to seamless gutters will leave your gutter system operating better than ever before. Homeowners in Tijeras, New Mexico, and the surrounding areas should turn to ABC Seamless of Albuquerque for the best products and installation services. We have proudly served the area since 1989 and will happily help you remove the chance of blockages or overflowing water from occurring at your home.
One of the first signs of a deteriorating gutter system is water not flowing smoothly, cracks, leaks, or water damage on your home in Tijeras, NM, or a surrounding area. As soon as you notice any of these warning signs turn to ABC Seamless of Albuquerque for the installation of new gutters and gutter guards. In addition to offering high-quality products, we stand out from the rest of the gutter companies in the area by:
Offering a complimentary consultation to discuss all available options
Only employing factory-trained and -certified installers to make sure everything is installed correctly the first time
Offer transferable warranties on all gutter guards
And more
For more information about the high-quality gutter guards available to residents in Tijeras, NM, and the surrounding areas, contact ABC Seamless of Albuquerque today. One of our highly knowledgeable team members will happily answer any questions you may have about our products and services. Alternatively, feel free to stop by our spacious showroom to see all of our products for yourself before making a decision.