Reputable Gutter Installation Company Available to Homeowners in Edgewood, NM & Surrounding Areas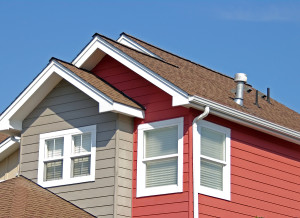 If you're looking for a trustworthy gutter installation company to service your home in Edgewood, New Mexico, or a surrounding area, look no further than ABC Seamless of Albuquerque. We have proudly offered gutter systems that are up to 30 percent wider than traditional gutters since our opening in 1989. Our reputation is built around offering gutters and siding products that are entirely seamless and will leave your home protected against cracks, leaks, or breaks from forming.
Additionally, by choosing ABC Seamless of Albuquerque as your gutter installation company for a replacement or new installation at your home in Edgewood, NM, or a surrounding area, you will have a wide range of aesthetic choices available to you. Our gutters are available in multiple styles and in a variety of colors to perfectly match your home. Some of the styles of gutters that we offer include:
Furthermore, when you turn to us for a project at your home it is highly recommended that you also install one of our durable gutter guards as well. These guards will leave your home protected against all unwanted debris such as twigs, leaves, and seeds and allow for rainfall to flow freely away from your home.
For more information about what makes us stand out as the leading gutter installation company in Edgewood, NM, and the surrounding areas, contact ABC Seamless of Albuquerque today. A knowledgeable member of our team will happily answer any questions you may have about all of our products and services.