Impressive Gutter Replacement Company Available to Homeowners in Rio Rancho, NM & Surrounding Areas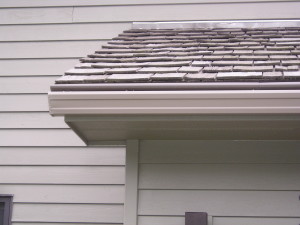 If you're trying to find a gutter replacement company for a project at your home in Rio Rancho, New Mexico, or a surrounding area, there are many things to keep in mind. It is important to select a reputable company because gutters that are poorly functioning will create a variety of problems that will be especially expensive to fix such as roof rot, landscape erosion, and more. That is why it is important to select a company that installs seamless steel gutters because they are guaranteed to never break, crack, or leak.
Furthermore, another thing to look for when searching for a gutter replacement company to service your home in Rio Rancho, NM, or a surrounding area, is that the seamless gutters you are provided with include many additional benefits, such as:
Maintenance free materials so that no painting will ever be required
A wide variety of colors and styles to choose from
Gutters that blend in perfectly with your home's soffit and fascia system
Thankfully, ABC Seamless of Albuquerque is in the area and has proudly offered gutter replacement services to homeowners throughout the area since our founding in 1989. Our team of installers will fabricate your seamless steel gutters on-site at your home to ensure a perfect fit from side-to-side of your roofline to create a durable gutter that is also visually appealing.
For more information about the gutter replacement options available to residents of Rio Rancho, NM, and the surrounding areas, contact ABC Seamless of Albuquerque today. Alternatively, feel free to stop in at our showroom to see all of our products for yourself.