Reliable Gutter Installation Company in Santa Fe, NM, or a Surrounding Areas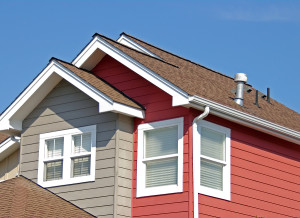 For the best gutter installation company in the Santa Fe, New Mexico, area, contact ABC Seamless of Albuquerque. In business since 1989, we have developed a reputation as the leading experts throughout the community. Much like our siding, our gutters are entirely seamless and will allow water to run freely with little chance of clogging. All of our gutters are 30 percent wider than products from most other companies, allowing even more rainfall to be diverted away from your home at a much faster rate. And our gutters are entirely maintenance free, which means that they will never require painting.
Alternatively, if you are interested in having your new gutter system increase the aesthetic appeal of your home it is important to make sure that the gutter installation company you select is able to install gutters of all of the different types of materials available on the market, including:
As an added bonus, we prove our commitment to quality by offering an outstanding labor guarantee that will remain in effect for 10 years, and our products also come paired with some of the best transferable warranties that remain in effect for the entire life of your home.
To learn more about what makes us the most trustworthy gutter installation company for your home in Santa Fe, NM, or a surrounding area, contact ABC Seamless of Albuquerque today. Feel free to stop by our beautiful showroom to see all of the products that we offer in person.