How Are Seamless Gutters Attached to the House?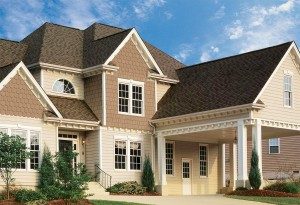 Are you concerned about the new gutters at your home being installed improperly and causing damage to the roof at your home? If so, it's important to know that seamless gutters are screw-attached to your roofline for a secure attachment that won't cause damage to your roofline and will hold up well over time. Gutter screws are a more reliable method because they won't pull out over time. With a nail installation, the heat of your gutter can put enough pressure on nails to push out over time. This would cause damage to both your roof and your new gutter system.
Seamless gutters are durable and precisely measured, cut, and manufactured on-site at your home to ensure a seamless fit. This allows them to be 30 percent wider than traditional K-style rain gutters, allowing them to handle more rainfall and properly redirected that water away from your home's foundation.
At ABC Seamless of Albuquerque, we proudly offer rain gutters in a wide array of options, so you will be able to find products to complement your home regardless of its roofline. When choosing our gutters, you'll find:
Our maintenance-free gutters require no painting
You have your choice of 5-inch or 6-inch seamless designer gutters and downspouts to effectively channel even the heaviest rainfall safely into a rain barrel
Our seamless rain gutters will blend in with your home's soffit and fascia systems to create a unified appearance
And more
Let's Get Started!
In addition, when you turn to ABC Seamless of Albuquerque, you can feel safe knowing that your new gutters will be installed correctly because we have proudly served the area since 1989 and we truly understand the requirements of New Mexico architecture. Contact us today to find out more about our impressive gutter installations!