Durable Steel Siding Products Available to Homeowners in Rio Rancho, NM & the Surrounding Areas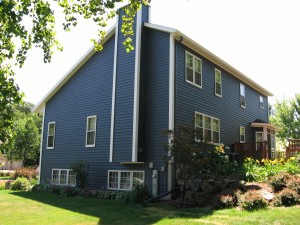 If you're looking for a durable cladding product that will protect your home in Rio Rancho, New Mexico, or a surrounding area, it is important that you find a product that is strong enough to protect your home. Even though severe weather is less than common in the Rio Rancho area, when strong winds and rain do roll in, it is important that your siding is strong enough to withstand. Thankfully, ABC Seamless of Albuquerque is in the area and offers a durable cladding that will protect your home against all of the weather elements and even enhance the energy efficiency of your home.
Visually Stunning Steel Siding to Complement the Existing Appeal of Your Home
In addition to the impressive energy efficiency and durability that is offered with our steel siding products, you will be able to feel confident knowing that you'll be able to select from a wide range of aesthetically appealing products. Our products are available in a number of colors and styles to perfectly suit your needs, including:
Board and batten siding
Log siding
Horizontal seamless steel
And more
What's more, ABC Seamless of Albuquerque only utilizes factory-trained and -certified installers so that you can feel safe knowing that your installation will be completed correctly the first time. And, we feel so strongly about our products that we offer an impressive lifetime warranty.
To hear more about the impressive steel siding products available to homeowners in Rio Rancho, NM, and the surrounding areas, contact ABC Seamless of Albuquerque today. Alternatively, feel free to stop by our showroom to see all of our products in person.